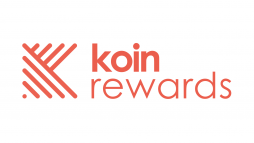 Koin Rewards, rewarding the meaningful.
Pre-register for exclusive, early access to our crowdfunding campaign and join our mission to reimagine loyalty through responsible shopping and tokenisation.

Life is much more than the sum of what we consume⁠—people want meaningful, rewarding lives. In fact, 90% of today's generation prefer brands that reflect their values.
How can we help bring people together for the greater good? First and foremost, today's consumer wants to shop ethically with merchants that support sustainability. They want a way to find merchants that match their values.
Koin Rewards provides the platform to do just that, recognising those that believe in living a life for the greater good.
A human incentive platform
We provide an engaging rewards platform where members earn our digital currency, Koin, so they can participate with responsible, next-generation brands and merchants.
Combining a mobile app and integrations with Visa, Mastercard, Open Banking and Shopify (with more to come), Koin Rewards harnesses the power of loyalty, behavioural science and technology to match members with merchants according to their values, to encourage more meaningful consumption choices.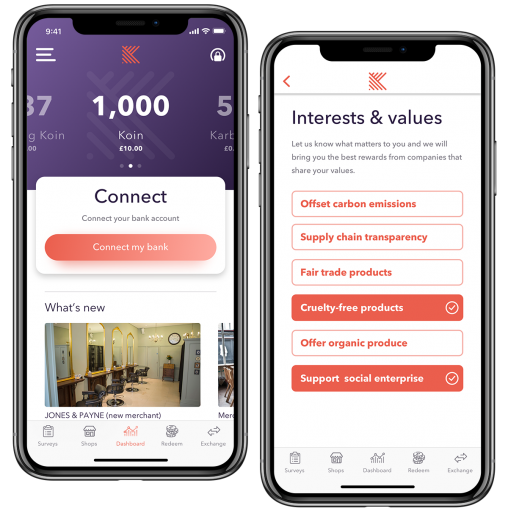 Koin Rewards is crowdfunding!
We've built the platform, tested it with users and refined the proposition to one that, we believe, is truly unique. We want to share this with the world, and begin rewarding responsible, ethical and sustainable living.
That's why we're inviting you to join us, as an investor and shareholder, on our mission to bring merchants and consumers together for the greater good.
Pre-register for exclusive early access to our crowdfunding campaign on Seedrs!
When investing, your capital is at risk. For information about how we use your personal data, please see our Privacy Notice.
Investing involves risks, including loss of capital, liquidity, lack of dividends and dilution, and should be done only as part of a diversified portfolio.
This form has been approved as a financial promotion by Seedrs Limited, which is authorised and regulated by the Financial Conduct Authority. By completing this form you are agreeing to comply with and be bound by our Terms of Service, which together with our Privacy Policy, govern Seedrs's relationship with you in relation to your use of the Website.